Service to Care Homes/Private Homes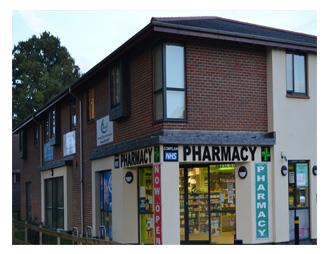 Cowplain Pharmacy is an extended hours health centre pharmacy located at Cowplain in Waterlooville, providing range of pharmaceutical care services to patients and Nursing and Residential homes. We provide comprehensive, cost effective and time saving solutions to many of the difficulties associated with the efficient administration of medication.

With Cowplain Pharmacy Dispensing Services care home will get virtually all the benefits of having an in-house pharmacy with none of the headaches and expense. Our pharmacists regularly visit the homes we supply, and they are always available to offer advice on every aspect of our service.
BENEFITS OF USEING COWPLAIN PHARMACY DESPECSING SERVICES
Free Monitored Dosage System, including MAR Sheets (colour and customized Medication Administration Record ) either blister packs or NOMAD or traditional bottles
Free prescription collection and delivery service
Help with removal of unwanted medicines – removal from residential homes and help with cost of removal from nursing homes.
Free supply of compliance aids for self-medicating residents
Assistance and advice on use of diabetic monitors and inhaler technique
Facility to provide colour and customized MAR chart and large writing labelling when required
Maintenance of patient medication records
Regular visits from Pharmacist offering audit which comply with CQC
Free staff training on medicines administration
Assistance with Local Authority Inspection
Complete range of Mobility Aids
Helpful advice for a healthier lifestyle
Repeat prescription services
Advice on checking Patient Compliance
Discounted medical, healthcare and personal care supplies for care home, residents and staff
Free Pharmaceutical advice and access to resources
Open 24 hours for 3 days and long opening hours
MUR Accredited (Medication Use Reviews)
Lone/ Hire drug storage equipment