Pharmacy Technician and Pharmacy Support staff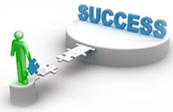 Wages: £6.19 per house or above
Working Hours available: 16 to 40 hours per week,
Working House: Flexible between 8AM & 8 PM
Days available: 2 to 6 days between Monday to Saturday



(Completely new team so a mixture of part time & full time positions will be on offer depending on applicant)
Pharmacy Technician and Pharmacy Support staff (dispenser and/or medicine counter assistant) vacancies available for our new Health Centre Pharmacy opening in Dec 2012 in the PO8 postcode area of Portsmouth. The company is a progressive, friendly independent with excellent support structure and is very service driven and delivers a range of NHS and other private services.
Previous pharmacy or retail experience is not essential but would be an added advantage. Successful candidates will have a positive can-do attitude and be keen to contribute to the growth of the business by offering excellent customer service and promoting pharmacy services whenever possible. You should have good communication skills, good customer service, ability to learn quickly, flexibility in terms of availability. You will be expected to cover some evenings and weekends when other members of staff are on holiday.
Job description: Duties include-
Serving customers-
Ordering and putting stock away
-General housekeeping
-Filinginvoices. taking in prescriptions, advising patients on minor ailments after training, merchandising and house keeping as well as pharmacy counter duties. dealing with customers, cash handling, providing essential services and any other related tasks as required. The role will involve serving customers, handing out prescriptions and advising customer on over the counter medicines.The Role Is Very Hands On And Includes: Filing, Serving Customers, Placing Orders,, Preparing Medications, Selling, Handling Medicines, Problem Solving With Customers And Surgeries, Dealing With Multiple Queries, Receiving And Checking/sorting Orders And Carrying Out Pharmacy Services.
ReferencesRequired.

How to apply
You can apply for this job by sending CV and cover letter to Chirag Patel at cmpatel23@gmail.com
A portfolio and photo are not mandatory but will be greatly appreciated.